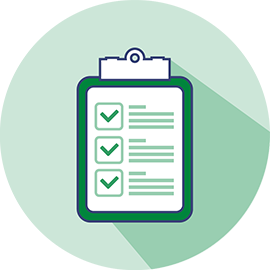 Administrative Services
Administrative services available at Centerville City Hall include the issuance of licenses and permits, scheduling building inspections, processing property tax and utility payments, and more. Our city staff will happily guide you through the administrative processes and answer all related questions.
General information about Centerville's services is available by contacting: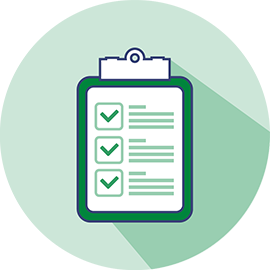 Licensing Process
Business License
If you want to open and operate a business in the City of Centerville, you must complete the business license application process. According to our code of ordinances, all commercial and home-based businesses operating within the city must be licensed. Business license applications are available at City Hall, 300 E. Church Street, Monday through Friday from 8 a.m.  – 5 p.m.
You can also download a business license application here:
Please submit your application to the City Clerk's office. If you have questions about the business licensing process, please contact the City's Clerk's office at (478) 953-4734 or email [email protected].
Alcohol License
All businesses that offer alcohol sales must complete both the commercial business license application and the alcohol license forms listed below. If you need additional information or have questions regarding the alcohol licensing process, please contact the City Clerk's office at (478) 953-4734 or at [email protected].
Building Inspections
The City of Centerville's Building Inspection Department enforces and administers the city's construction codes. Building codes cover not only structural aspects of construction, but also all electrical, plumbing, HVAC, sewer and water, and fire codes. Building codes ensure construction activities meet standards of code compliance, whether the work is completed by a hired contractor or a private homeowner.
The Building Inspections Department issues permits within the City of Centerville. Building permits cannot be issued until building plans are received and approved by the Centerville Building Inspector and Utilities Superintendent.
The Building Inspections Department issues permits for areas including but not limited to:
New residential and commercial construction
Additions/alterations to existing residential and commercial structures
Miscellaneous changes, repairs, or total replacement of electrical, plumbing, and heating and air systems in all structures
Installation/relocation of mobile homes in approved mobile home parks by approved movers. Proof of purchase of county tag is required (decal & county receipt)
Installation of swimming pools
If you are not sure about your specific building permitting needs, please contact John Burt, building inspector, at 478-953-7871 ext 242 or [email protected]
Payment of Property Taxes
The Centerville City Clerk's office collects personal and real property taxes for the city. Your property tax bill includes a description of your property, any applicable exemptions, and the current millage rate.
Property taxes can now be paid online by clicking here.
The Houston County Tax Assessor conducts tax assessments for the City of Centerville. If you have questions about the assessed value of your property, please contact the Houston County Tax Assessor's office at (478) 218-4750 or visit their website by clicking here.
All persons owning property are subject to city ad valorem taxation. Those who fail to make a payment on or before the due date will be subject to a penalty. All ad valorem taxes shall bear interest per month from the date the tax is due until the date the tax is paid in full.
Homestead Exemption for person's aged 70 years or over.
Property Owners living in their home that are 70 years of age or older on or before January 1 of the year the exemption is being requested are eligible to apply for the exemption of City ad valorem taxes on their homestead. Homestead exemptions are processed in the City Clerk's office in City Hall.
For additional information on property taxes, please contact the city clerk's office at (478) 953-4734.